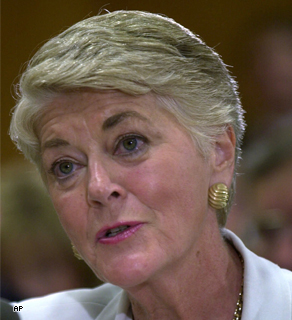 May 23, 2008
National Association of Black Journalists
NABJ: Ferraro Comments Shows Unapologetic Bigotry
WASHINGTON, D.C. - The National Association of Black Journalists (NABJ) voices a strong rebuke to the remarks made by former vice presidential candidate Geraldine Ferraro.
In an on-air interview with Fox News Channel's Shepard Smith, Ferraro, the 1984 Democratic vice presidential candidate, implied Saturday that all black journalists were surrogates for the Barack Obama campaign.
"if you have conference calls with these people every week and you give them your message and they put your message in the paper, that to me is a campaign," said the country's first female vice presidential nominee.
Ferraro cited The New York Times columnist Bob Herbert as an example of black journalists as the arbiters of misogynist attacks against Democratic presidential candidate Hillary Rodham Clinton.
"Have you read Bob Herbert recently in the past six months? There wasn't one column that had anything decent to say about Hillary," Ferraro said.
"NABJ is outraged that a former vice presidential candidate would suggest that all black reporters are mouthpieces for the Obama campaign. To suggest this shows not only a stunning lack of judgment but also her unapologetic bigotry," said Barbara Ciara, president of the nation's largest minority journalism organization. "Ms. Ferraro used her appearance on Fox News to reinforce stereotypes that suggest that black reporters can't be trusted to cover another person of color without bias and favoritism."
"To suggest that black journalists have done anything less than cover this campaign fair and objectively is a direct attack on not only their integrity, but the integrity of all journalists who work every day to provide good, honest journalism," said Ernie Suggs, vice president of print.
"African Americans make up a tiny fraction of journalists covering this historic campaign. We are more than qualified to handle the job objectively," said Kathy Times, vice president of broadcast.
The Democratic and Republican nominees for president will have an audience with journalists of color this summer at the UNITY: Journalists of Color Convention and Career Expo, July 23-27 in Chicago, Ill. Senators Clinton and Obama both spoke at NABJ's convention last fall. Sen. John McCain turned down the invitation due to a scheduling conflict.
An advocacy group established in 1975 in Washington, D.C., NABJ is the largest organization of journalists of color in the nation, with nearly 4,000 members, and provides educational, career development and support to black journalists worldwide.
Watch Video of Ferraro on Fox News by clicking
here
.